Specialist mental health training to influence Fellows working practices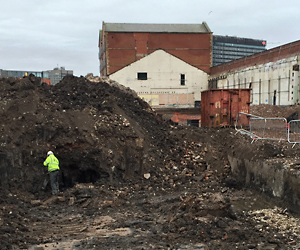 Inspired by the recent Mental Health Awareness Week, a team from Fellows completed a specialist Armed Forces Mental Health First Aid course. Developed in collaboration with the UK's leading military support charities, the training course was delivered by Mental Health England and is tailored to the unique culture and mental health needs of the military community.
Over two days Fellow's team learnt how to spot the symptoms of mental health issues and also how to guide someone who is affected by anxiety, depression, suicide or any other mental health need.
Talking about the course, Fellow's General Manager, Andy Ward, said: "Operational personnel or those working in difficult, UXO affected environments have to cope with long periods away from home and deal with high stress situations which can all have an impact on a person's mental health."
"The well-being of our team is extremely important to us so this course, in addition to providing information on how and where to access treatment, also gives vital training on how to listen, reassure and respond when others are in need of support. Mental health will continue to be an important focus for Fellows and this training will influence our future working methods and practice."