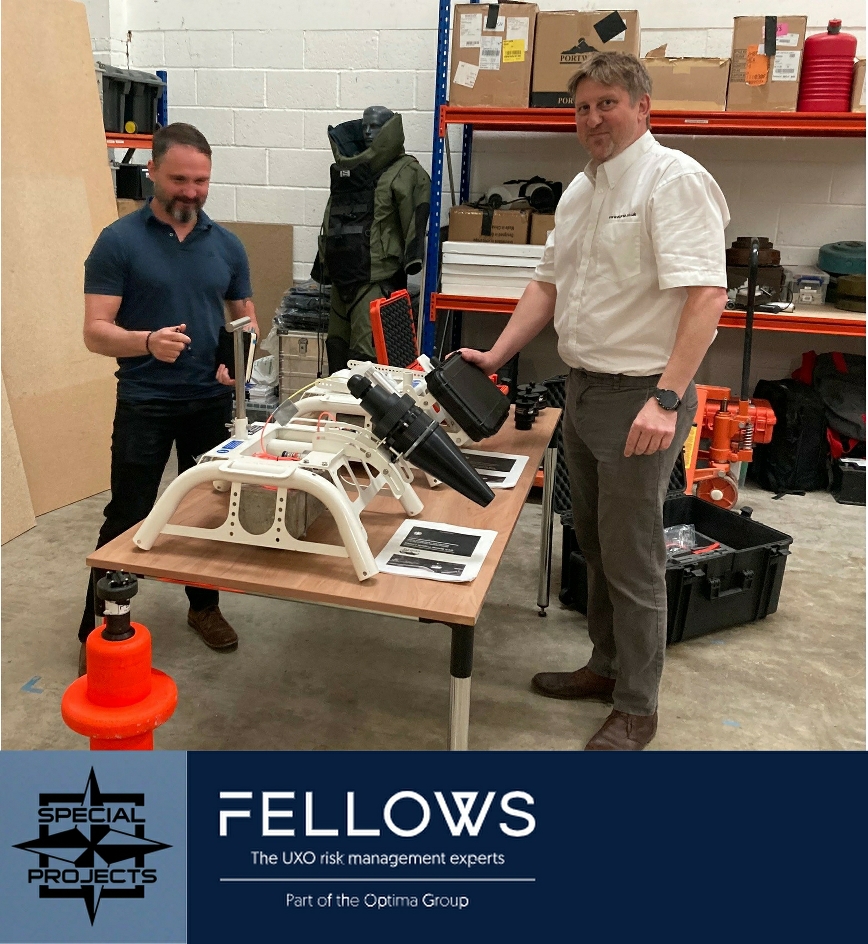 ECS Special Projects Visit
Fellows were pleased to recently receive a visit from ECS Special Projects Operations Director Steve Randall.
Steve provided some hands-on refresher training for Fellows CobraMDS® equipment. CobraMDS® is specifically designed to prosecute unexploded ordnance in a reliable, controlled, and effective manner. The training and equipment checks carried out during the visit are in preparation for Fellows maritime work. Steve is pictured above with Fellows Marine Operations Manager Michael Swenson.
Fellows work with different partners to provide UXO threat mitigation on land and in the marine environment.
If you have any UXO threat mitigation requirements or are simply seeking advice, consultation or help in any way please email: info@fellowsint.com for more information