Fellows International Limited win Black Sea marine UXO survey contract
In June and July of 2019, Unexploded Ordnance [UXO] risk management specialists, Fellows International Limited worked with Romanian based Black Sea Oil & Gas SRL (BSOG) to conduct a marine UXO survey of part of the Midia Gas Development Project.
Solution
The survey was conducted on part of the pipeline route which will export the natural gas from the offshore field to the onshore processing area. Third party Threat and Risk Assessments confirmed that a threat from UXO exists, particularly in the inshore areas and mitigation procedures were required to reduce the risk posed by the UXO to the pipeline lay and associated engineering processes.
Initial studies were carried out to determine the most likely threat item in order to optimise the survey and to ensure that detection of the items, both seabed and buried was likely. Previous use of the area by military forces for training and range use as well as the history of marine conflict in the are meant that some careful decisions had to be made over the threat items for detection to ensure that the ALARP threshold was gained and the BSOG engineering methodology could continue with all risks reduced to a reasonable level.
Fellows contracted SAND Geophysics to conduct the small vessel Geophysical survey which comprised of a magnetic survey using a Transverse Gradiometer, a Side Scan Sonar (SSS) survey and Multi-Beam Echo Sounder (MBES).
Following mobilisation to the area and a Survey Verification Trial, the survey started in earnest. The difficult environment and shallow water meant that the survey was not without issue and the SAND and Fellows team worked hard to overcome these as well as the difficulties caused by operating from a non-standard survey vessel.
Outcome
The weather caused significant delays but despite all of these temporary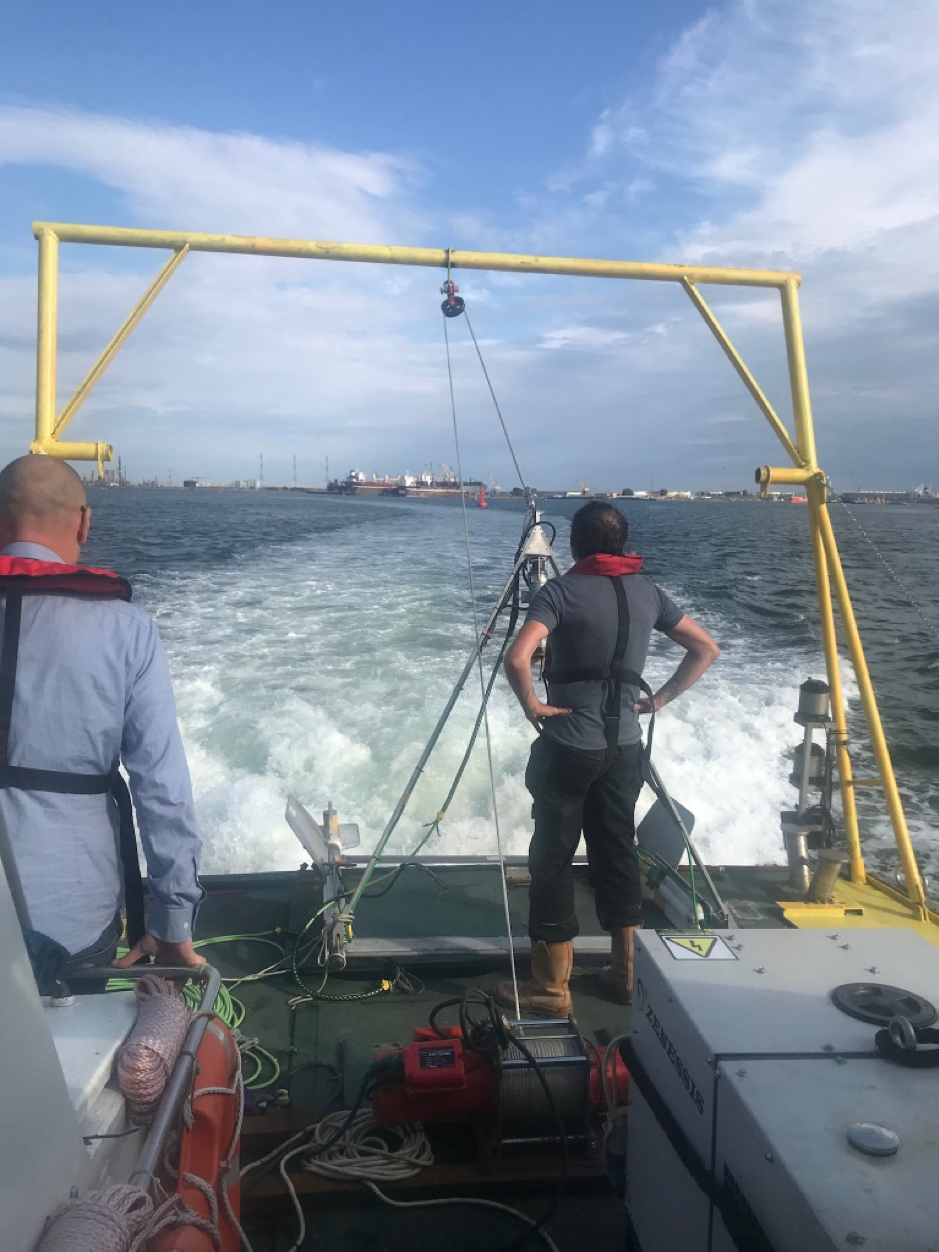 setbacks the survey was completed to a high standard and QA / QC of the data gathered resulted in over 700 anomalies or pUXO targets being detected.
Following further target discrimination and assistance to the client during the engineering design of the pipeline, only 12 targets detected by magnetometer and Side Scan Sonar were of concern during the pipeline lay and the risk from these was to be mitigated by some sensible investigation and identification.
Fellows General Manager, Andy Ward said 'I'm particularly pleased that Fellows were able to assist BSOG with this endeavour. We've worked closely with SAND Geophysics on several smaller projects and it's great to be able to bring our combined efforts and knowledge to bear in this unique environment to assist with the successful conclusion of the first new oil & gas project in the Black Sea in over 30 years.'
Fellows international Limited pride themselves on offering realistic and pragmatic risk management advice to clients in the construction and maritime areas. Please visit www.fellowsint.com or call 01243 551025 if you would like to discuss UXO risk at your site.